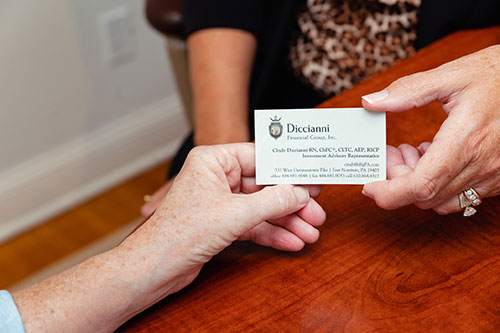 Contact us today for a complimentary financial consultation.
Phone: 484-681-9046
Mail:
Diccianni Financial Group, Inc.
333 West Germantown Pike
East Norriton, PA 19403
Maps/Directions
Email: Complete the form below
By providing my contact information, including but not limited to, phone & fax numbers, email and mailing address information, please consider this as my approval for your company to use the information provided as acceptable means of contacting me regarding my finances. I do understand that confidential information may be coming to me and that every attempt will be made in advance to ensure my privacy. I further understand that instructions for trades will not be accepted and/or honored if received by fax or e-mail.