Jeanne Lawson, Chief Operations Officer (COO)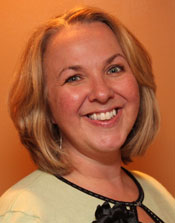 Jeanne Lawson joined Diccianni Financial Group with an extensive banking and financial services background. She began her career at PSFS before later working for Mellon Bank. Her banking background included creating and conducting training programs with the development of superior client service in mind.  She was awarded two coveted Circle of Merit awards for her work, and individually coached banking personnel on ways to enhance existing client interaction skills and conduct needs based analysis. Jeanne later worked for the Resolution Trust Corporation as a Settlement Specialist, facilitating the transfer and sale of assets of Savings and Loan institutions held in receivership.
As Chief Operations Officer for Diccianni Financial Group, Jeanne's background in client relationship development is a great compliment to the Diccianni Financial Group's commitment to client service.  Jeanne oversees the operations, compliance and the back office support of the office, serves as the in-house notary and provides client support.